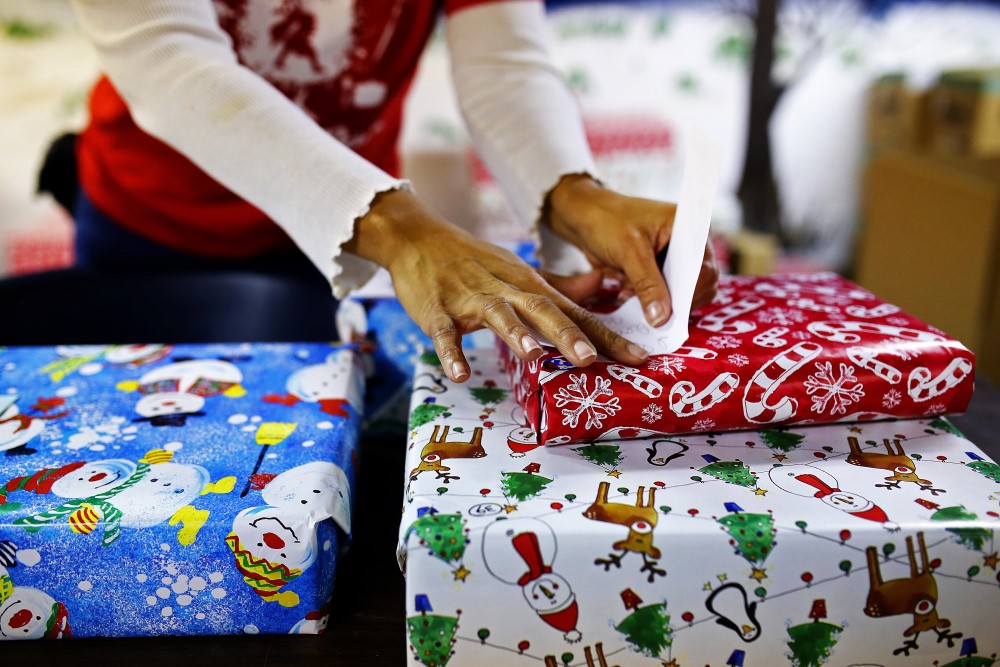 Donate a new, unopened gift for children 0-12 and help make Christmas brighter for families in our community this Christmas.
Gifts with a value of up to $50.00 for children up to 12 years of age are needed, however, our greatest need is gifts for infants and toddlers and children aged 9 -12.  A list of gift ideas is listed below.
Jewelry
Watch
Purse
WalletDiaries
Journals
Blankets
Bath gift sets/lotions/body sprays
Hairdryers, hair straighteners
Youth make up/nail polish sets
Instant Camera
Clock Radio
Toys for 0-6 m, 6-36 m and 2+ are in high demand
Sleepers/winter apparel – 6m-3T
No button eyes or noses
Developmental Toys (i.e. Baby Einstein/Leap Frog/VTech)
Light up & musical toys
Cloth/Board books
Miscellaneous  (all ages)
Family board games/puzzles
Art & craft kits and supplies
Books/coloring/activity books
Crayons/washable markers/pencil crayons
Hats, mitts, scarves, socks
Building Blocks (Lego/Duplo etc.)
Make Believe toys
London Toy Drop Off Locations:
Westmount Shopping Centre- Dates To Be Announced
White Oaks Mall—Dates To Be Announced
Masonville Place—Dates To Be Announced
The Salvation Army Centre of Hope: 281 Wellington Street (24/7)
Large donation pickups can be arranged: 519-661-0343 Ext. 230
For more ideas, please see our Amazon Wish List
Thank you for helping The Salvation Army London Christmas Hamper Program put smiles on the faces of  over 6,000 children this Christmas!
If you have any question or for further information, please contact us.