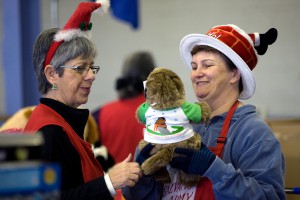 Scheduling for Christmas Hamper volunteering is now closed.
Contact volunteering@centreofhope.ca in September 2020 to discuss volunteering.
Christmas is a special time of year with The Salvation Army. The Centre of Hope – Community Services Department gives out almost 6000 food hampers and almost 6600 bags of toys.  We would not be able to do it without the help of our warm and friendly volunteers. We have a variety of things that you can do to help. Some are listed below. However, if you have another talent or skill, feel free to let us know what that is and we may have a place for you!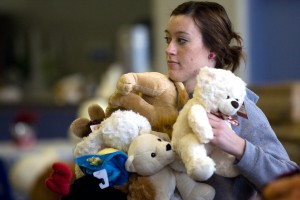 Toy Sorting & Distribution

Hamper Packing
Driver Support
Volunteer Drivers
Due to overwhelming response, we cannot guarantee a volunteer spot for everyone.