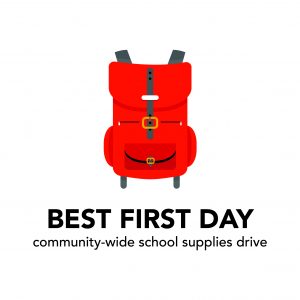 Parents requiring backpacks for their elementary and secondary school children should contact their school principal as they are distributed directly through the schools.
The Best First Day program is ready to start collecting your generous donations to ensure children in both elementary and secondary schools in London and the surrounding area start their school year off successfully! In partnership with Thames Valley Education Foundation, United Way, United Labour Union and The Salvation Army Community & Family Services, we're collecting donations for the following items:
Elementary School
• Backpacks
• Markers/Pencil Crayons
• Lunch Bags
• Pencils
• Pencil Cases
Secondary School
• Backpacks
• Markers
• Pencil crayons
• Scientific Calculators
To get your workplace or community group involved, check out Best First Day .
Follow us on Facebook, Twitter and Instagram: #bestfirstday
Donors may also drop off school supplies at the following location from August 1 til August 13:
TVDSB Education Centre, 1250 Dundas Street, London (Monday – Thursday: 8:00 a.m. – 4:00 p.m.)