Hours:
Monday               9am-4pm
Tuesday               9am-4pm
Wednesday       9am-4pm  (9am-6pm; 2nd and 3rd Wed of month)
Thursday             9am-4pm
Friday                   9am-4pm
The Salvation Army Centre of Hope provides emergency food assistance to over 1000 families per month. Our Food Bank is a choice model, where customers can shop for the food items that best fit their needs and the needs of their family.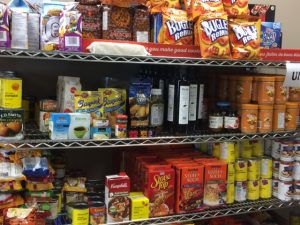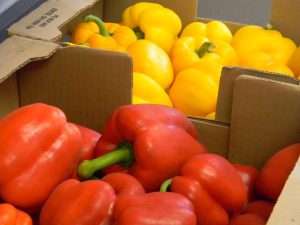 Nine times a year, families and individuals can come to Community and Family Services and choose groceries. No appointment is necessary and everyone is treated with respect, dignity, grace and compassion.
First Visit: Bring identification , proof of income and address for all household members (after first visit, present yearly)
Donors:
Our Food Bank program relies on the faithful help of our volunteers and committed donors. If you would like to support us, consider becoming a donor. These are our most needed items:
Fresh produce
Dairy Products (eggs, butter, margarine, milk, cheese)
Frozen Products (vegetables, fruits, meats)
Dried beans and legumes (lentils, kidney beans, etc.)
Brown or white rice
Peanut Butter and spreads (low/no sugar jams, honey)
Low sodium soup
Canned meats (tuna, chicken, turkey)
Oatmeal (plain)
Low sugar cereal
Infant formula
Diapers sizes 4, 5 and 6
Toiletries (shampoo, tooth brushes and paste etc.) (both full size and hotel size)
Toilet Paper, Paper Towel, Tissues
Women's sanitary supplies